5.11 Tactical Covrt™ M4 Rifle Bag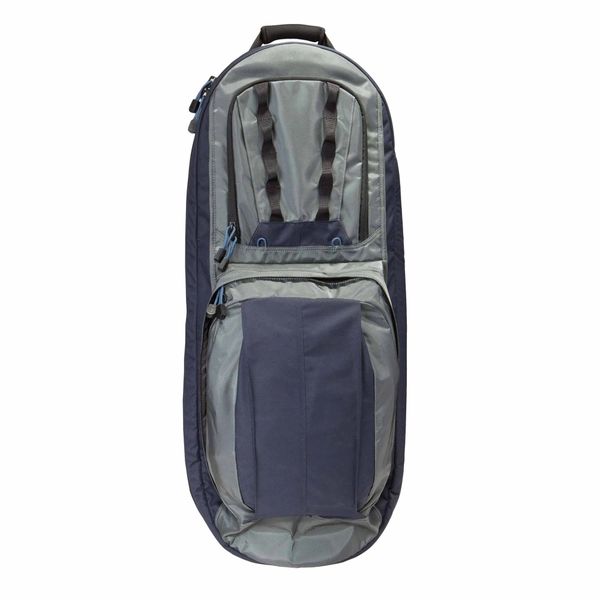 5.11 Tactical Covrt™ M4 Rifle Bag
Fits up to a 32" rifle

Premium YKK brand zippers
Premium Duraflex buckles and hardware
Main body of bag 32" L x 12" W x 2.5" D
Secondary body of bag 21.75" L x 10" W x 3.5"D
5.11 Tactical's Covrt™ M4 Rifle Bag is great low profile option for transporting your under 32" rifle around without attracting unnecessary or unwanted attention. You can carry at one of the two reinforced carry handles, or sling it over your shoulder in it's sling bag configuration.
The main body of the bag is amply padded and has a simple but effective hook and loop tie down wrap to hold the rifle securely, as well as a reinforced barrel pocket. On the outside there are two pockets. One with webbing that is MOLLE compatible for pouches, and the other a big catch-all pocket. We have found the latter very useful to store a built out chest rig for when it is time to party.

As a sling bag, you have the option of quickly and easily adjusting the straps to a left or right shoulder carry. In the sling bag carry you have an additional cross body strap to cinch it down in case you really need to start moving. And "no," the sweet Gibbz Arms Side Charge Handle Rifle is NOT included.

Covert Pro Tip: Increase the low-visibility of this pack by simply removing any outside branding labels. Depending on your covert persona, consider sewing on some skate or dive patches to direct perception of contents.