Red Rock Outdoor Gear Mavrik™ S.08 Sling Pack KIT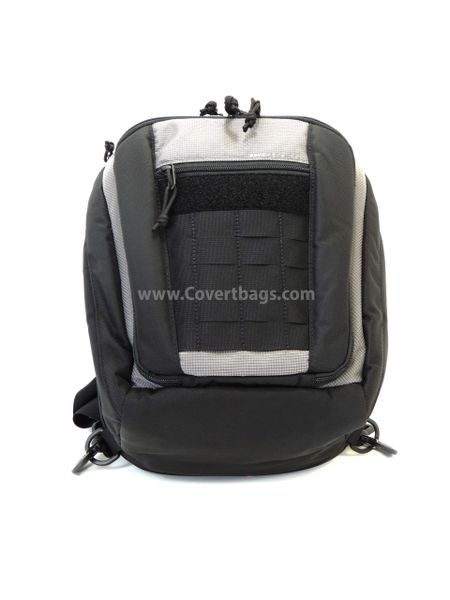 Red Rock Outdoor Gear Mavrik™ S.08 Sling Pack KIT
This little unassuming sling pack from Red Rock Outdoor Gear's Mavrik™ line is extremely versatile for concealed carry. The Mavrik™ S.08 is lined on the inside with a loop fabric that allows for attaching hook backed holsters and pouches really anywhere! At first we were a little concerned about the outside webbing/MOLLE, but it is very low profile and incorporates into the design of the sling pack overall without being "too obvious."

The front flap folds open nicely with elastic bands that would work great for quick access to multiple tourniquets, bandage rolls, flashlight, etc. Plenty of room on the inside of the main compartment to build out to fit your needs. The side pockets are a good use of space for little go to items, and padded. Actually all the walls are padded throughout! On the back panel pocket you have a stronger reinforced wall to mount a hook backed holster, that can be accessed from either the right or left quick zippered sides.

Whoa! We almost forgot, this is the Mavrik™ S.08 KIT version, so it comes with the adjustable holster, magazine pouch, and multi-purpose mesh top pouch!

Foam padded walled construction
Envelope pocket fits Apple's iPad and other comparable sized tablets
Dimensions: 15"L x 12"W x 8"D
(Handgun, magazines, iPad, and Tactical Medical Solutions Tourniquets and Bandages not included. Find tourniquets and bandages here)