Grey Ghost Gear Apparition SBR Bag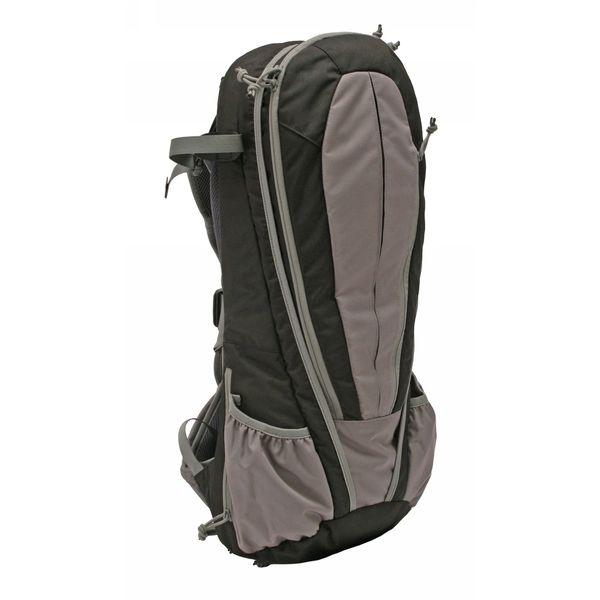 Grey Ghost Gear Apparition SBR Bag
There are covert rifle bags, and then there is Grey Ghost Gear's Apparition SBR (Short Barreled Rifle) Bag. GGC truly went to a new level of innovation and quality with this pack. Imagine a really great fitting mountaineering pack chock full of hidden tactical features. We did not realize how awesome this thing is until we started to play around with it during the photo process. It even comes with a rain fly!

Generous layers of loop platform in the top panel pocket to attach pouches with hook backing, as well as an additional flat pocket and mesh pocket. Neatly placed on the backside of each water bottle pocket are two additional zippered pockets, along with two more zippered pockets on the waist belt.

Go inside the main body of the pack and now the fun really begins. You have a full length loop platform and five movable attachment points to secure a 10.5" SBR complete or 16" barreled AR/M4 broken into upper and lower half (or med/comm gear, EDC items, whatever). Although, we found that if you open the integrated barrel length pocket on the bottom of the pack any rifle under 32" will hold perfectly! There are also built in pouches with a bit of padding for your magazines as well! Seriously one of the nicest packs we have ever seen.

Disclaimer: As usual, sweet Gibbz Arms Rifle, magazines, and comm gear not included. Nice try though.

Premium YKK brand zippers
Adjustable height fit
No external branding

Main pack body 27" L x 12" W x 4" D