Grey Ghost Gear Waxed Canvas Throwback Pack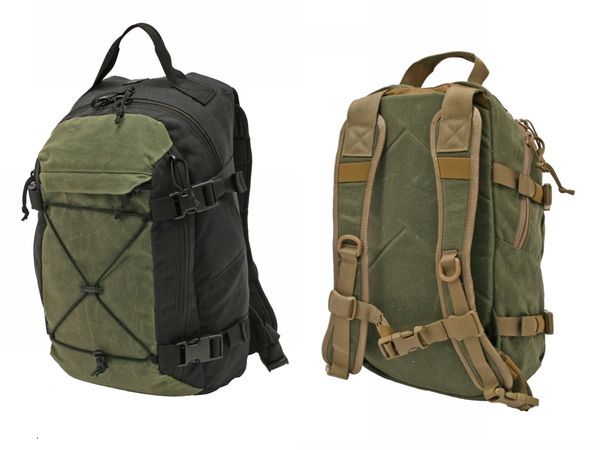 Grey Ghost Gear Waxed Canvas Throwback Pack
Water-repellent waxed canvas
Premium YKK® brand zippers
15"L x 9" W x 6" D
Velcro platform inside for concealed carry and organization

Grey Ghost Gear has taken covert to a new level with this little waxed canvas, perfectly sized, everyday carry, low profile beauty they call the Throwback. It might have more of a retro look, but do not let it fool "you," just bad guys.

The Throwback allows access from both the left and right to a dedicated loop platform that is the size of the entire front panel. This is great for CCW holsters with a hook backing, as well as pouches for other items. Inside the pack you will find more of the same, as well as a generous amount of room. Don't need all that room? No worries. The four compression straps are great for keeping the pack tight and secure when carrying less.

This pack can also be used in a Sling Pack manner with adjusting the strap buckles and then neatly and cleanly tucking away the excess. And it does not stop there! On the back side of the pack where you can put a hydration bladder, it has also been reinforced to accommodate soft armor or a size small ballistic plate!