Grey Man Tactical Rigid MOLLE Panel 9.25in x 17in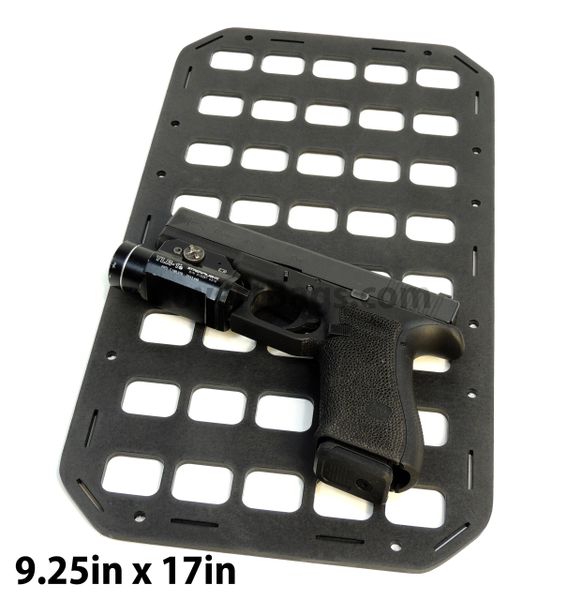 Grey Man Tactical Rigid MOLLE Panel 9.25in x 17in
9.25 inches wide by 17 inches tall

High Strength 

Polyethylene

12 ounces in weight

The RIP-M is designed to be a customize-able MOLLE panel that can be inserted into your bag and be rigid enough to not slump over. No more pulling every loose item out of your bag to find the one thing you need right now. If you need to access gear at the bottom of your bag, pull your RIP-M panel out and slide it back in your bag just as easily once you are done.
This size is ideal for packs with hydration compatible areas that are at least 17inches tall. Build out your Everyday Carry items and access them quickly and easily.

Designed for Military, Law Enforcement, First Responders, Shooting Sports, Outdoor Sportsman, and any pursuit requiring essential gear being organized and accessible when the moment is critical. (Accessories in photos are used for illustration only and are not included).
MOUNTING OPTIONS


Mount to vehicles, storage cases, safe doors, inside backpack, etc. with the "RIP-M Hook & Loop Accessory Pack" or "Mounting Kit for RIP-M - Adjustable MOLLE 1 Inch Webbing Straps with Side Release Buckles". Hardware can also be used to mount the RIP-M by drilling mounting holes and then securing with an appropriate fastener and spacers as needed.