Grey Man Tactical Vehicle Mounting Strap Kit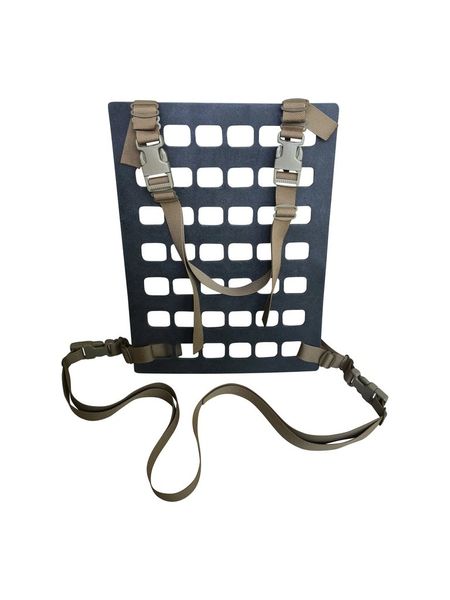 Grey Man Tactical Vehicle Mounting Strap Kit
Mounting Kit for RIP-M Rigid MOLLE Panel - Adjustable MOLLE 1 Inch Webbing Straps with Side Release Buckles
This mounting strap kit is made to be compatible with the RIP-M rigid MOLLE panel. Provides everything needed to mount a RIP-M rigid MOLLE panel onto a vehicle seat back, MRAP or other armored vehicle door/seat, All Terrain Vehicle, or in any other place you need to mount a RIP-M for quick access. The benefit of the fully MIL-SPEC quick release buckles is that you can dismount the RIP-M to quickly store in your pack or carry essential gear with you when time counts.
We made sure to source fully MIL-SPEC plastic side release buckles and Tri-Glide sliders along with 1 inch webbing to ensure you have a mounting system you can trust.
(Pictured RIP-M panel, accessories, and truck not included)
PRODUCT SPECIFICATIONS
This Kit comes with Two Full Straps as pictured in the photographs (medium length "Top" strap and long length "Bottom" strap).
Webbing: 1 inch MIL-SPEC webbing.
Buckles: MIL-SPEC rated (virgin Acetal plastic molded) side release buckles
Tri-Glide Adjusters: MIL-SPEC rated (virgin Acetal plastic molded) tri-glides.
DIMENSIONS
(Length is measured as length of strap cut. Overall length slightly shorter due to routing strap through buckles)
"Top" Medium Length Strap : 24"
"Bottom" Long Length Strap: 48"