SERT Universal Wrap Holster Kit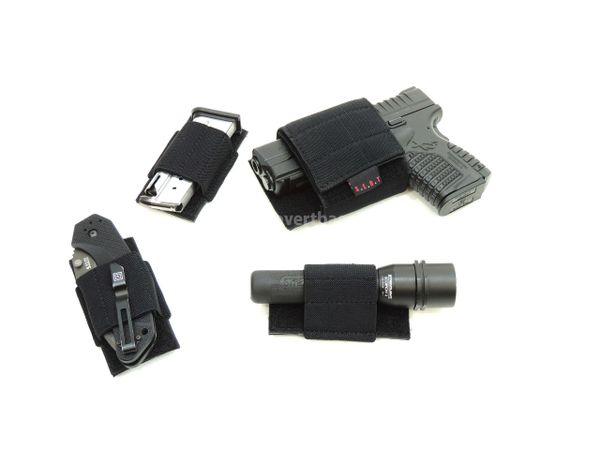 SERT Universal Wrap Holster Kit
Adjust to different size pistol frames and other items
Attaches to loop portion of Velcro platforms
Super durable construction

A removable wrap Holster plus three (3) accessory holders. The wrap Holster is made out of two (2) layers of milspec elastic webbing compared to the single layer that is found in other holsters. The accessory holders are also double layered and can hold a variety of items from double magazines (1 each), single stacks (2 in each), flashlights, multi-tools, etc.
The wrap holster is sized to be able to hold everything from Sub-Compact, Compact, J-frame revolvers, and Full Size pistols. One of the few Velcro mounted holsters that will also fit a full size pistol with light as shown in one of the photos
Note: Firearms, full size Sneaky Bag Rifle Case and other accessories not included.