Sneaky Bags Matroskya Pouches, Set of Four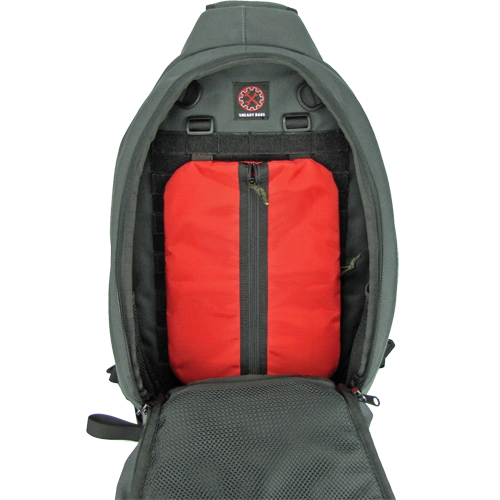 Sneaky Bags Matroskya Pouches, Set of Four
The Matroskya pouches are named after the Russian nesting dolls of old. Each set comes with four differently sized pouches, each nested inside the other.

Each pouch has 2 (two) zippered compartments; a vertical in front and a horizontal in the rear.
Each pouch is easily mounted by slotting the top 1" rectangular buckle (what we call a hanger) into any webbing (MOLLE) area or a d-ring of appropriate size so as to hold it in place.
Dimensions of the largest to smallest as follows:
15" x 10.75"
12" x 8.75"
9.5" x 7.75"
7.5" x 5.5"
The largest 2 (two) pouches has 2 (two) hangers and the smallest 2 (two) have only 1 (one) each. These pouches are extremely versatile can be used to hold anything from IFAKs, toiletries to a change of clothing.
*Accessories Not Included