Tactical Tailor Concealed Carry Messenger Bag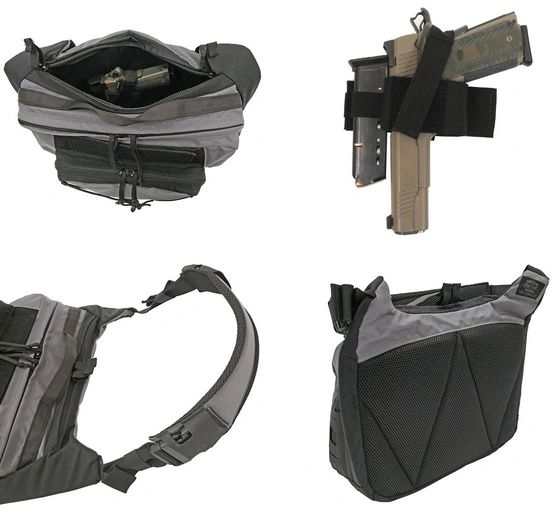 Tactical Tailor Concealed Carry Messenger Bag
Velcro compatible platforms
Holster, magazine holder, and tear out tactical organizer included

Measurements:


Front Pocket: 10" X 9" X 6"


Main Pocket: 16" X 12" X 7"


Back Pocket: 19" X 14" X 7"
Made in USA. "Merica!"
The modern messenger bag's design can be traced back to the lineman's utility bag of the 1950's to keep their tools in easy reach while climbing utility poles. Today, messenger bags are a popular choice of bag for everyday use for work and play. The Tactical Tailor Concealed Carry Messenger Bag takes this design one step further, adding a discrete concealed holster so you can be secure wherever you go.
The Concealed Carry Messenger Bag is constructed from 500 denier Cordura Nylon with Hypalon accents and airmesh lining on the bag and shoulder pad. The bag also features three compartments all lined with loop material so the removable holster and accessory pouch can be placed according to the wearer's personal preference.
*Accessories not included