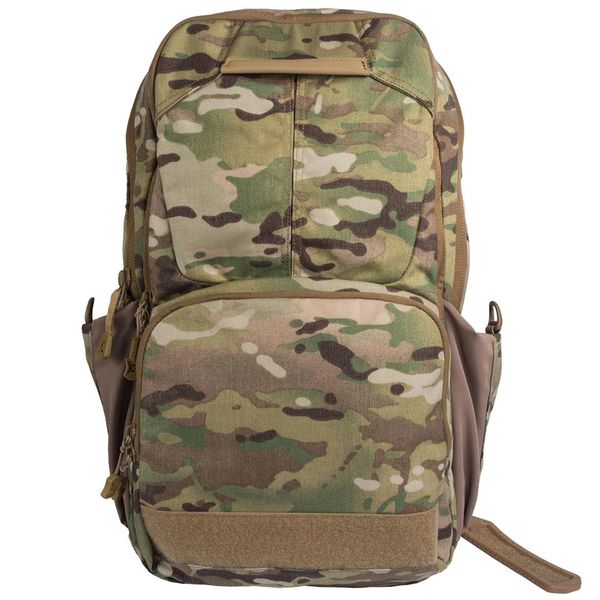 Vertx EDC Ready Pack
Will fit up to a 15" laptop
MOLLE and VELCRO compatible platforms inside

Spacer mesh used in panel against your back and straps to maintain comfort and breathability when wearing
Exterior side pockets cinch to secure items
Dimensions: 19" L x 11" W x 8.5" D
Every time we pick up a sample of the NEW Vertx EDC Packs and Bags, we are constantly impressed with the quality of materials, construction, and design. The entire line just has a cool vibe to it along with a high degree of functionality to organize and quickly access your everyday concealed carry items.

Dedicated loop platforms throughout the bag compatible with hooked/Velcro backed holsters and pouches, as well as good sized web platform for MOLLE style pouches. The main pack area of the bag is just the right depth from front to back and not too cavernous (i.e. a big black hole of space), which helps to keep things tight and streamlined.

Plenty of built in pockets throughout also make this VERY user friendly for those practical everyday function items like your laptop, notebooks, etc. Oh! We almost forgot, there is also a zippered panel on the back where you can put a soft armor insert. (Check out the photo of the ergonomic fit when worn to the front!) Overall it is a just a great looking bag that doesn't scream "Operator coming through!"
Except for the NEW Vertx EDC Ready Bag in MULTICAM!!!

(Click on link for Vertx Multi Purpose Holster Full and Magazine Pouches, but not included. Firearm and firearm accessories, knives, books, laptop not included. Just an awesome Covert Bag!)