Vertx Multi Purpose Velcro Mounted Holster Full or Sub Compact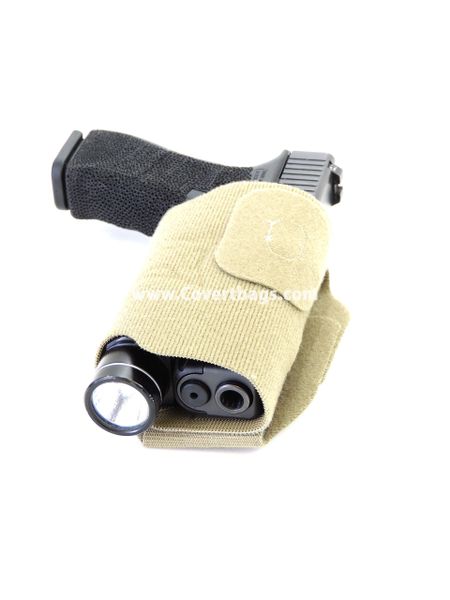 Vertx Multi Purpose Velcro Mounted Holster Full or Sub Compact
Two Sizes: Full Size and Compact Handguns

Mounts to Soft Loop Velcro Surface

Left or Right Hand Set-Up

The Vertx MPH Full (for full size pistols, versus the MPH Sub for sub-compact) is a super cool and innovative hook and loop (Velcro) platform adjustable holster perfect for any bag that has a loop backing area. The MPH Full is part of their "Tactigami" (tactical origami) line of products.
This holster will allow you to shape to fit various sized pistol frames, to include with the use of a tac-light or laser! Another awesome feature is that it has a "retention cover" to it, that provides just the right amount of retention over the ejection port, to help hold the gun from sliding out, but does not interfere with the draw.

The MPH Full can be mounted to any loop platform in bags found here on Covertbags.com, but we hear it is happiest when paired with the Vertx EDC Ready Pack or the Vertx EDC Essential Bag. Go figure.

(Handgun and tac-light not included)