Voodoo Tactical Discreet Raven Pack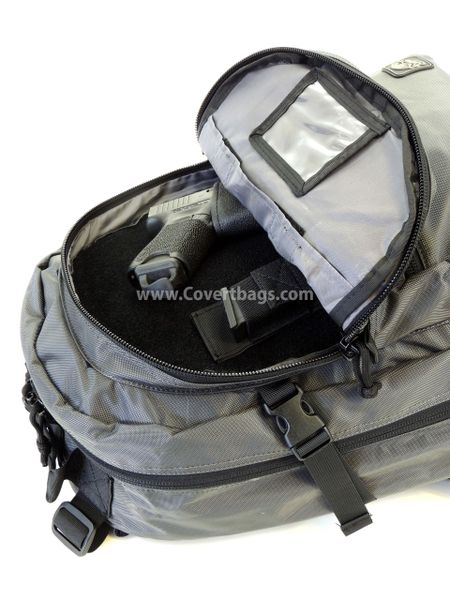 Voodoo Tactical Discreet Raven Pack
Voodoo Tactical has come a long way over the years, and part of the that "long way," is their improved quality and construction. When we ordered from their Discreet line we really did not know what to expect, but "wow," we are not disappointed. Quaility 1000D construction and robust MILSPEC standard YKK zippers mixed with FTM™ (Covertbags.com in-house term for F ton of MOLLE) internally.

The Raven comes in two different really great looking colors, Bronze and Slate Grey. However, the Bronze DOES NOT HAVE THE LOOP/VELCRO PLATFORM INSIDE, just the Slate Grey, but you still have a massive amount of webbing inside the main body of the pack. This is definitely a super organizer of a bag and could handle some heavier comm gear or lots of loaded M4 mags in pouches...if that's your thing. Say like if you were traveling low pro through say Northern Iraq. Just saying.

If you do go with the Slate Grey version of the bag you get the loop/Velcro platform which works great for mounting your EDC handgun and magazines, and it even comes with a holster wrap and one mag holder! Other features include a removable waist belt, deep outside pockets which are great for folders, etc, and four compression strap points to keep it tight!
Covert Pro Tip: Increase the low-visibility of this pack by simply removing any outside branding labels.
Premium MILSPEC Standard YKK Zippers
1000D material construction
Dimensions 19" L x 13" W x 6"D

(Handgun, magazines, and measuring stick not included.)